The Bible as the Word of God is authoritative and we want to submit to its authority. Therefore, we look to it for wisdom and counsel for every area of our lives. At times when any other form of authority clashes with the Bible, the latter will hold priority in our thoughts and actions.  
(Acts 4:18-20, 5:28-29)
The Bible gives us the grand vision of a great multitude from every nation and all tribes and peoples and tongues standing before the throne of God. We wish to see that grand vision taking shape in and through our church also. Therefore, we welcome people from every ethnic/cultural background and we want to be multi-cultural in our membership and leadership. 
(Rev. 7:9-10)
 We want to exercise integrity in all our dealings, before God and before men. The ungodly man loves deceit but the Bible calls him blessed who has no deceit in himself. Integrity is one of the marks of a transformed life and we want this value to guide our ways, not only as individuals but also as a Church.    
(Prov. 11:1, 3, 20:23; Ps. 32:2; Rom. 3:13; 2 Cor. 8:20-21)
Follow us on social media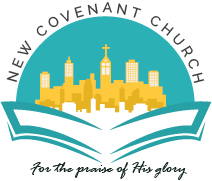 New Covenant Church
Sambookas Cafe, Shop no. 6-7, Hudson Lane, GTB Nagar, Delhi - 110009